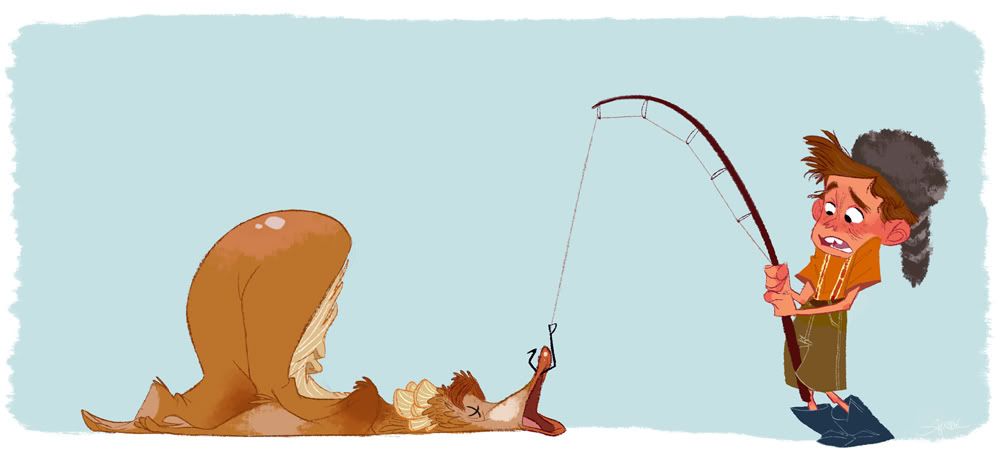 Hey everyone!
So here's another concept piece I created for (my now scrapped) grad film pitch for next year. For more info on the idea, have a look at my last post.
These are the two main characters, (the lagoon creature isn't dead, it just made for better, dramatic effect ha). For The boy, I used the original 'Little Rascals' as reference to get the overall messy, rugrat, personality and recycled, Granddad clothing gettup whilst the style was influenced by this classic Lucky Charms box, i've had laying around in my inspiration folder.
(Click Here to see! It's got great appeal in it's graphic stylisation)
My Dad has told us about the times when he was younger, that he would go and collect frog spawn from the local pond, fill his wellies with them and trudge back home, feet in wellies, with his bounty. I like to think that this character would do that on his weekends or way home from school.
On a sidenote, I feel like my art is really stagnating at the moment and am feeling in a massive drawing rut/ditch. If anyone has any suggestions, or new things to try out, that'd be awesome!:)